Increase Production (over $25,000/year) and Provide More Face Time with Patients using PromptCalls™ Next Generation Automated Reminders
Practice-Web offers dental practices a complete, easy-to-use, multi-channel messaging solution for delivering appointment reminders, recall, birthday, treatment plan calls and other notifications. Click here for PromptCalls overview.
This automated messaging solution is integrated directly in Practice-Web software, eliminating the need for new system office training. Office staff members can now send automated messaging via three communication channels per the patient's request: email, voice and SMS. Check out the ROI calculator.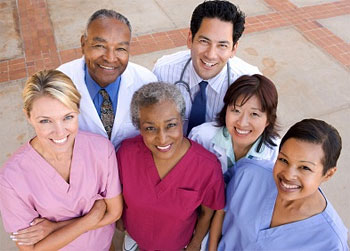 Maintaining a personal touch is an integral part of a successful practice-patient relationship. This proven automated appointment reminder solution (used by over 1000 medical offices nationwide) allows your office staff to record the announcement once in their own familiar voice.
This affords your staff the ability to communicate with your patients more efficiently, while still providing them with a voice reminder from the office they know.
On average, a dental office has nearly one year of unscheduled treatments among patients who visited in the past few years. PromptCalls integrated with Practice-Web analyzes your patients' treatment needs and can contact patients automatically to schedule appointments.
If you add the planned but incomplete treatments among active patients it would be an enormous number. By automating these calls, staff members will have time to provide a more appealing engagement during the customer check-in process resulting in increased treatment acceptance.
Features
Automated Messaging via Email, Voice and SMS
Seamless, No external hardware required
Immediate Appointment Confirmation Update
Personalized Office Staff Message Recording
Call past due recalls and treatment plan patients
Benefits
98% success rate in reaching and confirming appointments.
Generate over $25,000 in added production
Low cost (only $129/month up to 500 messages, limited time offer)
Patients yield between 2 to 3 times the average production per appointment
On-demand voice calls and SMS with integrated status update
Contact Practice-Web Today and Get Started
Call 800-845-9379 ext 707 or 709