Automated Patient Reviews
Automated Patient Reviews (Surveys)
PwPatientReviews™ by Practice-Web
Practice-Web offers dental practices automated patient reviews and marketing tool after daily patient appointments resulting in improved patient care and internal marketing.
This automated solution is integrated directly in Practice-Web software, eliminating the need for new system office training. Office staff can schedule the survey when to send. Click here for Automated Patient Reviews demo.
Features
Automated survey via Email or SMS after completed or broken appointments
Seamless, No external hardware required
Customizable review (survey) questions
Custom Marketing Graphics
Sample email to patient after today's appointment with marketing message below.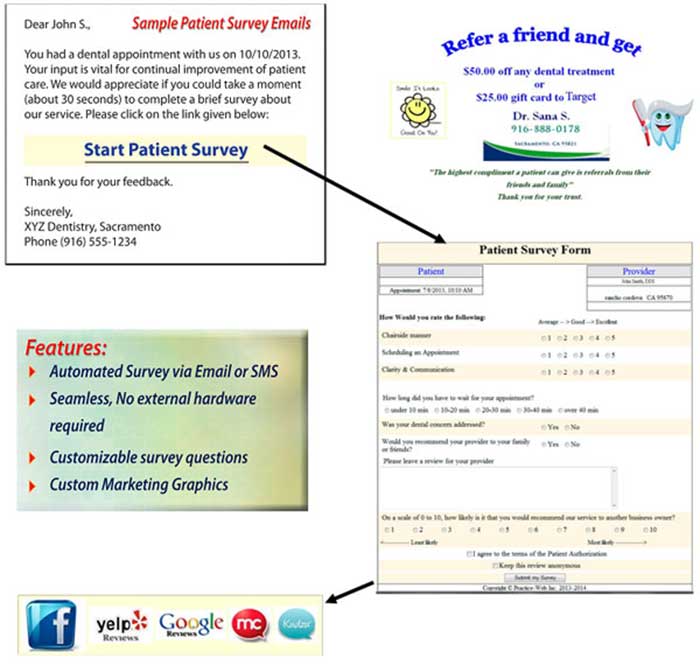 Benefits
Improved communication with patients after treatment completion
Direct access to survey results from within Practice-Web
Adds dynamic link for survey results to your website (example below)
Helps Internal marketing with patients
Optional links to Social-media sites for reviews
Low cost (only $69/month with unlimited messages per month, Limited Time Offer)