Mobile and in-office payments for Patients using ProPay
Practice-Web, Inc. has partnered with ProPay to be the first company to offer Pay-by-Text options to dental office patients nationwide. With a full suite of payment processing capability, patients can make payments anytime, anywhere on their smartphone, tablet, PC, or in the dental office.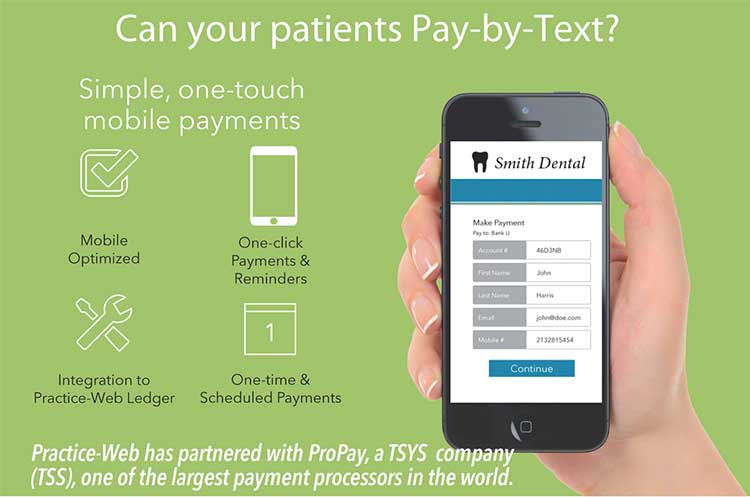 Reduce Aging balances by giving patients one-click mobile payment options
Once-click patient payment from any mobile device
No user names or passwords required
Scheduled payment feature allows automatic charges from payment plan
Very competitive discount rates and Free card swiper
Immediate sign-up from within Practice-Web
Automatic payment request to patient via text message after insurance claim payment
Automatic receipt via email to patients for each payment or adjustment
When it comes to getting paid, you should remove all barriers between you and your patients. Many patients read their email and text messages on their smartphones. since most invoices are sent out via email or text, it makes sense to allow them to pay from their mobile devices. Americans check their mobile devices over 150 times daily. A mobile device is best way to communicate with patients and easily collect payment.
Pay-by-Text
Steps 1 and 2 (request received by patient)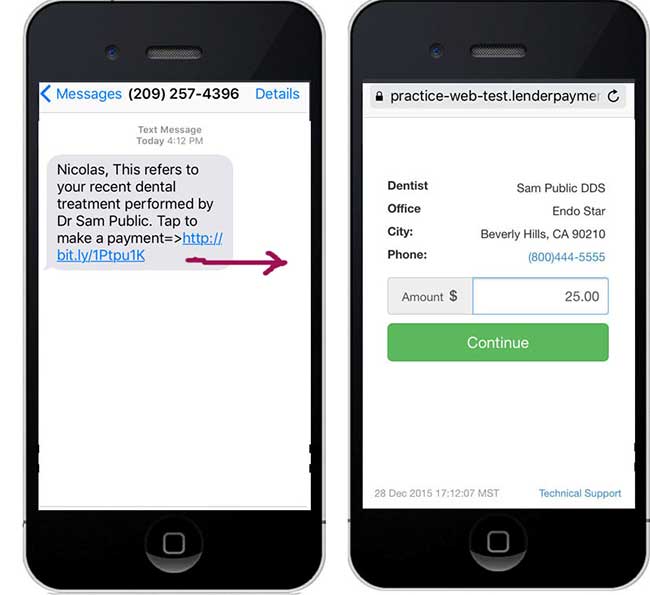 Steps 3 and 4 (use existing card or enter new one)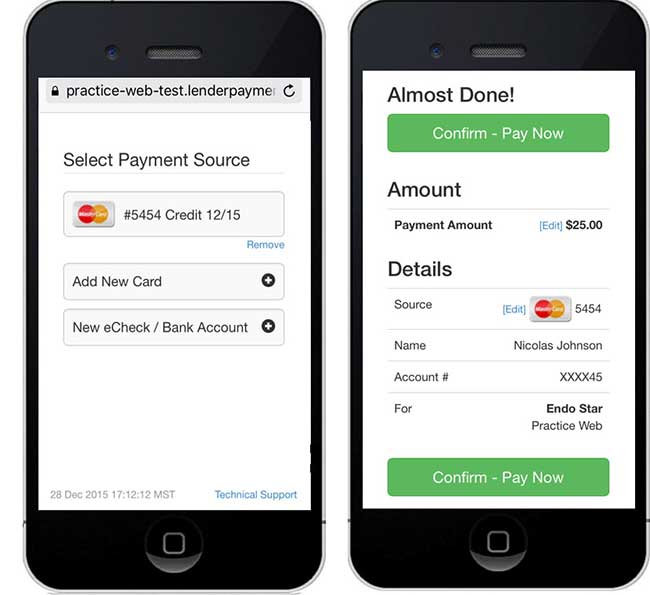 Step 5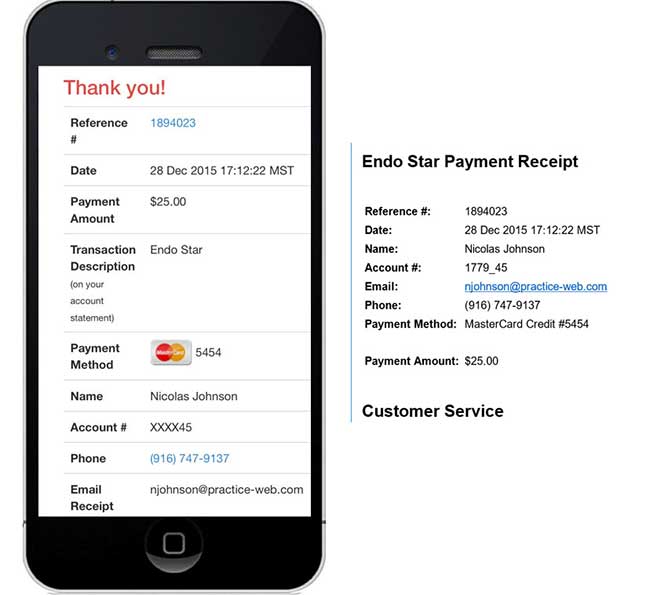 Click here to view user doc for Mobile payments
Practice-Web provides mobile enabled cloud-based solutions for pick-your-own-device secure access to practice data anywhere anytime
Mobile view -Main Menu (displays on iPhone, iPad, Android phone, Android Tablet and Windows Tablet). Click here for Dentist Portal overview.
Dentist Portal Mobile View - Main Page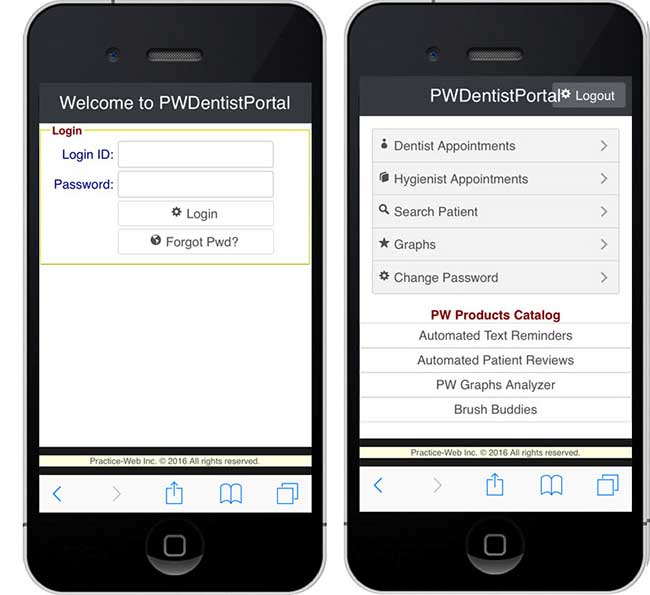 Dentist Portal Mobile View - Search Appointment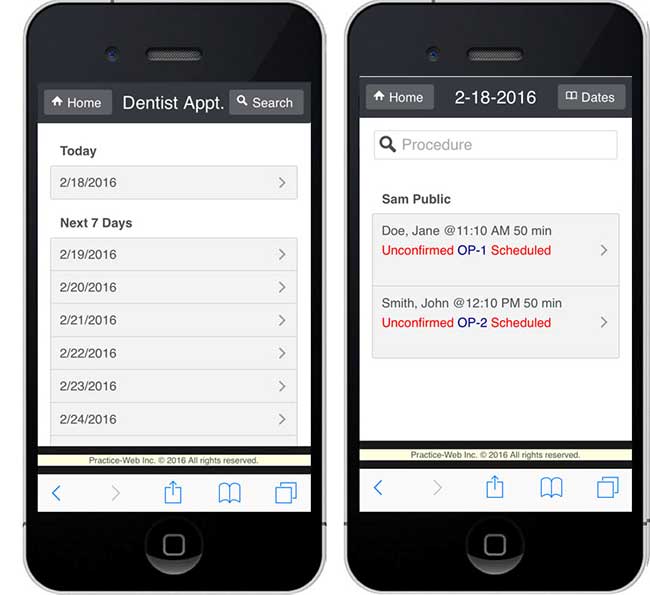 Dentist Portal Mobile View - Patient Details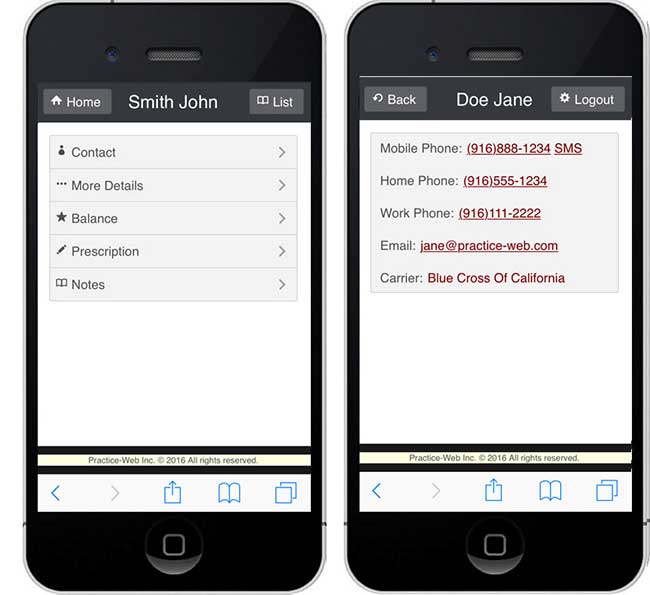 Dentist Portal Mobile View - Patient Information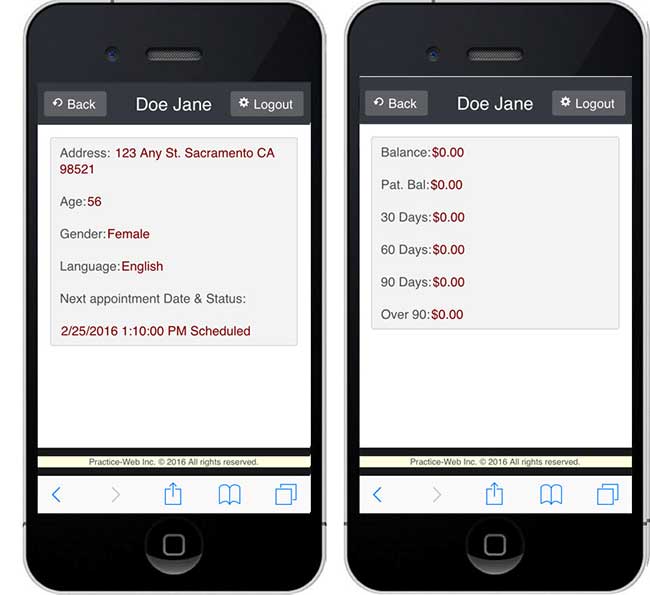 Dentist Portal Mobile View - Prescription and Practice Graphs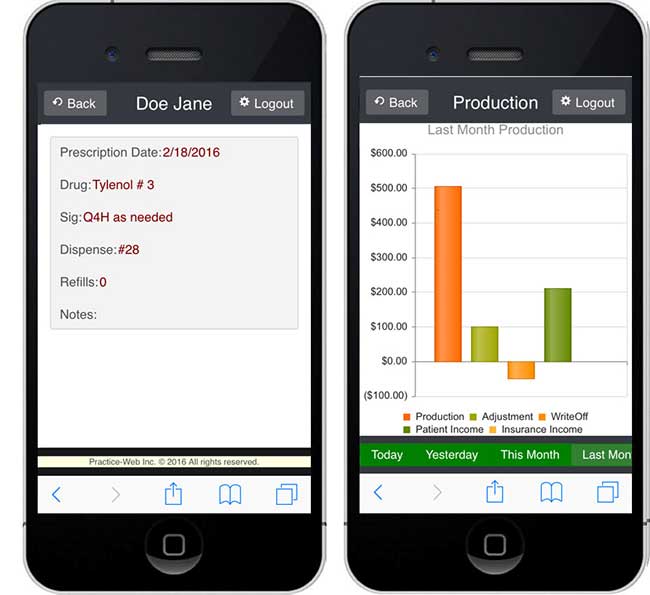 Patient Portal Mobile View - Main Page
Practice-Web provides access to dental office patients to view their own information, confirm appointments and make payments from any mobile device.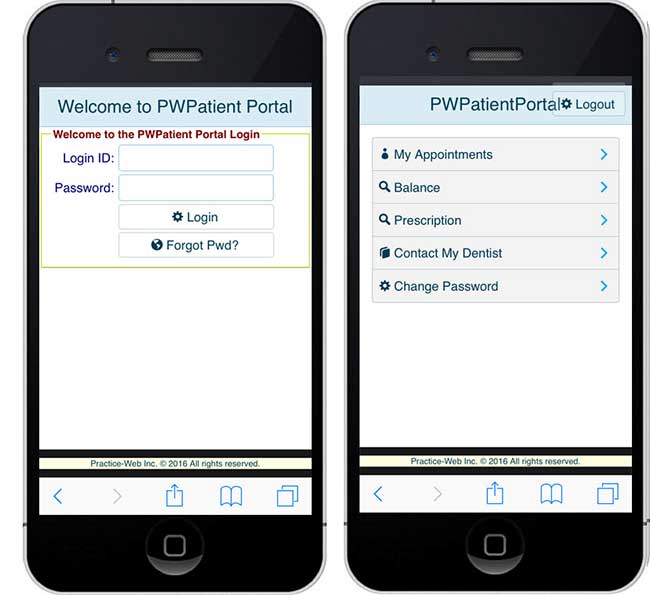 Patient Portal Mobile View - Appointment details and Balances