Patient Registration using iPad
Patient Registration using iPad
EnLive app by EnLive dental provides an easy way for patients to enter personal and medical history using ubiquitous iPad. The data entered by the patients is directly updated into Practice-Web. Click here for a demo. An example is shown below.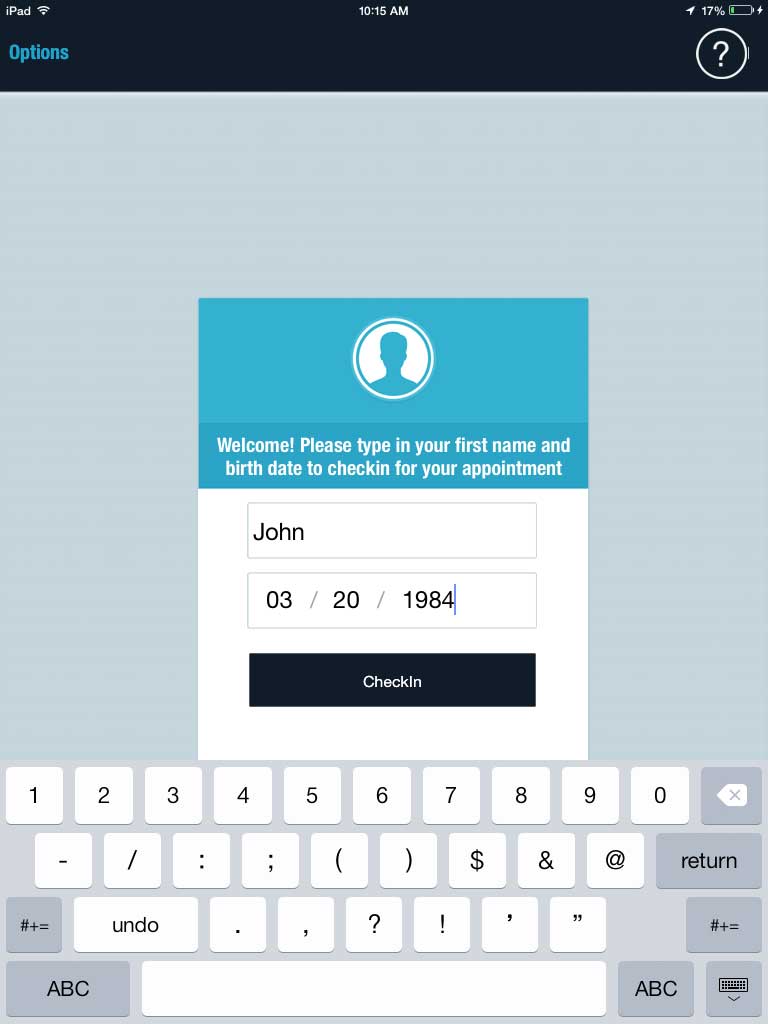 Select and enter Personal information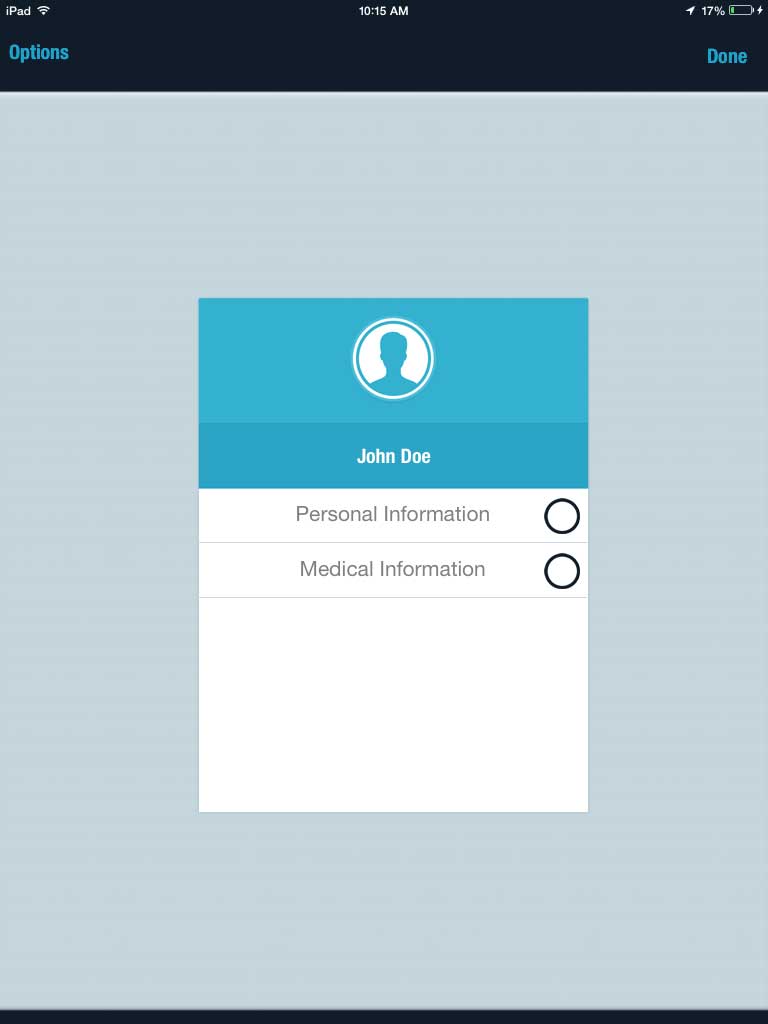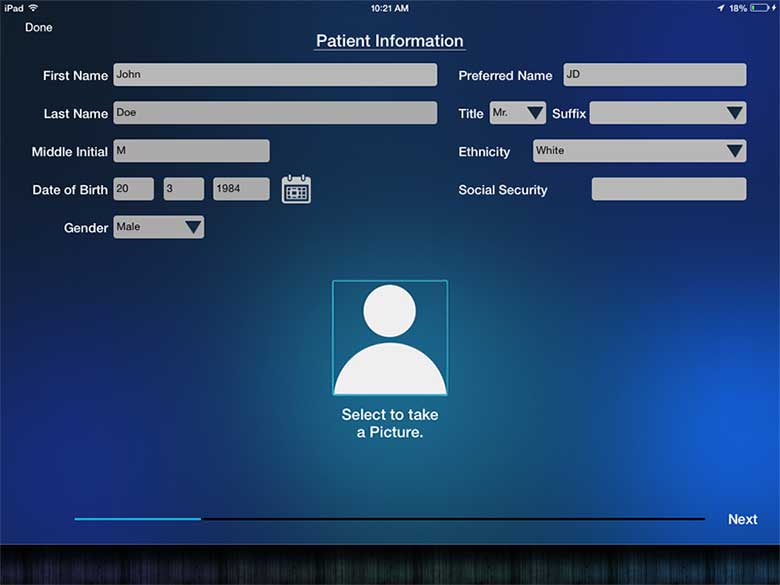 Take a picture of yourself with iPad camera.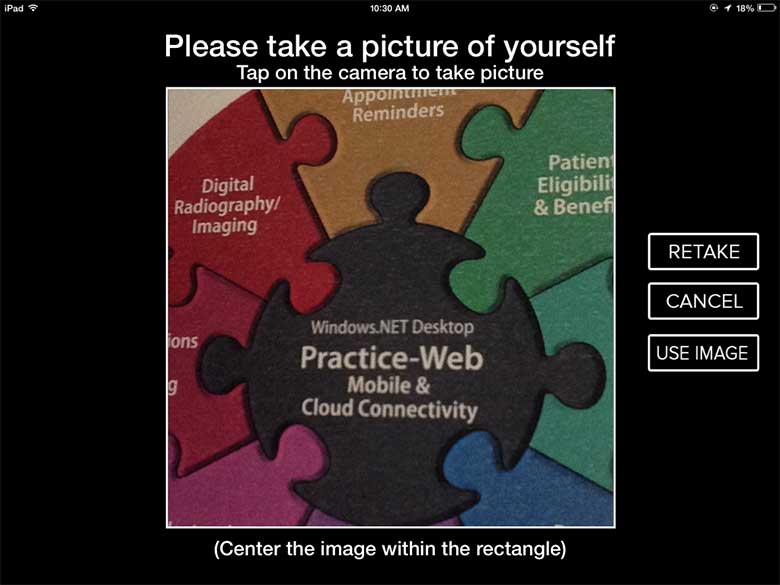 Enter contact information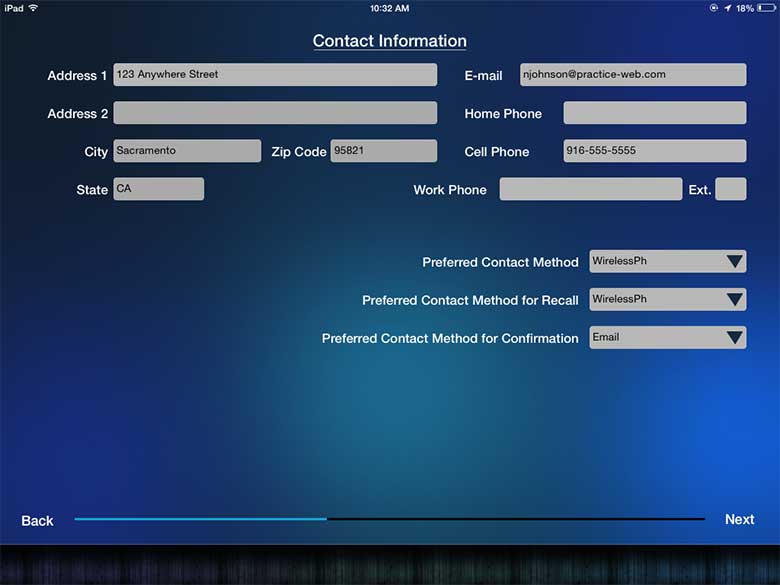 Enter Insurance and Other information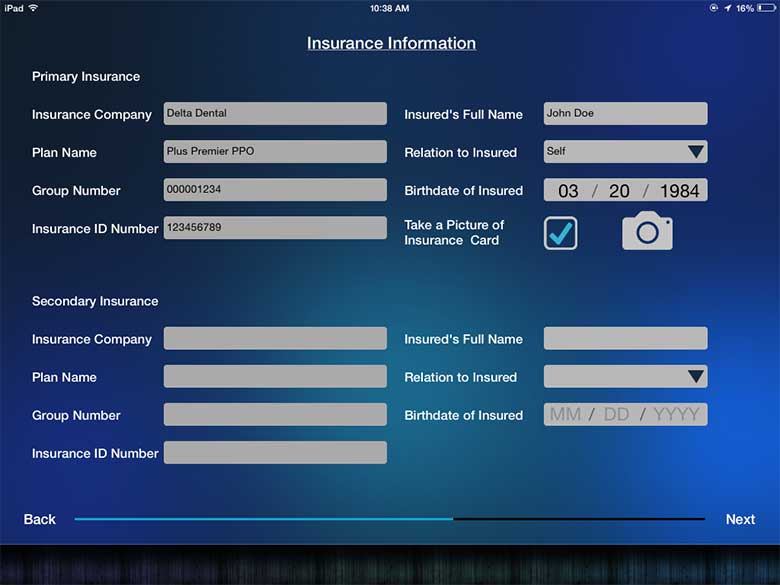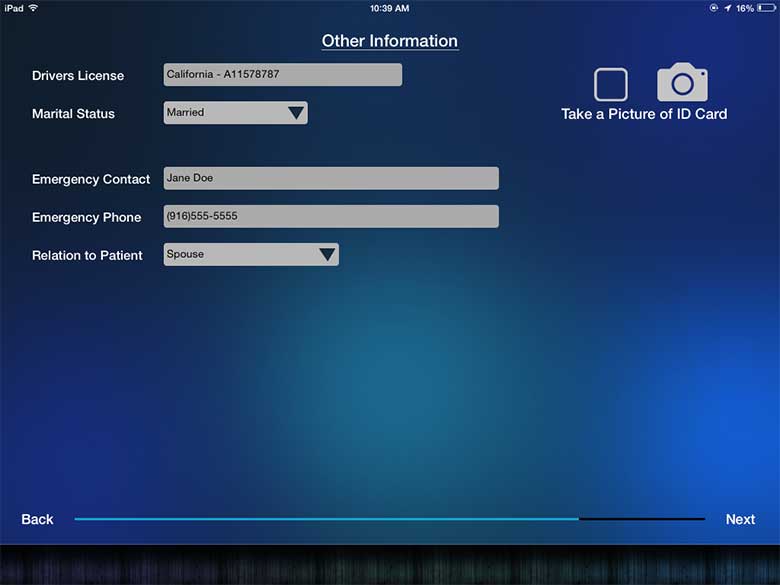 Sign on the iPad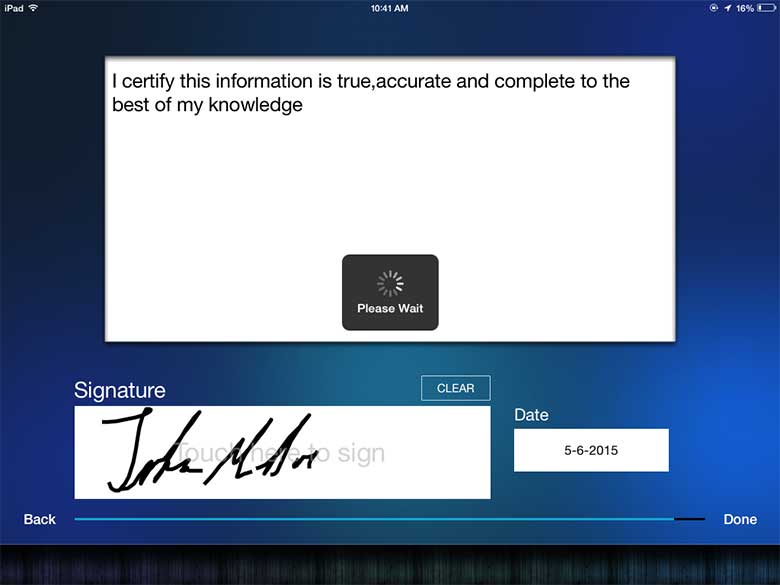 Enter Medical Information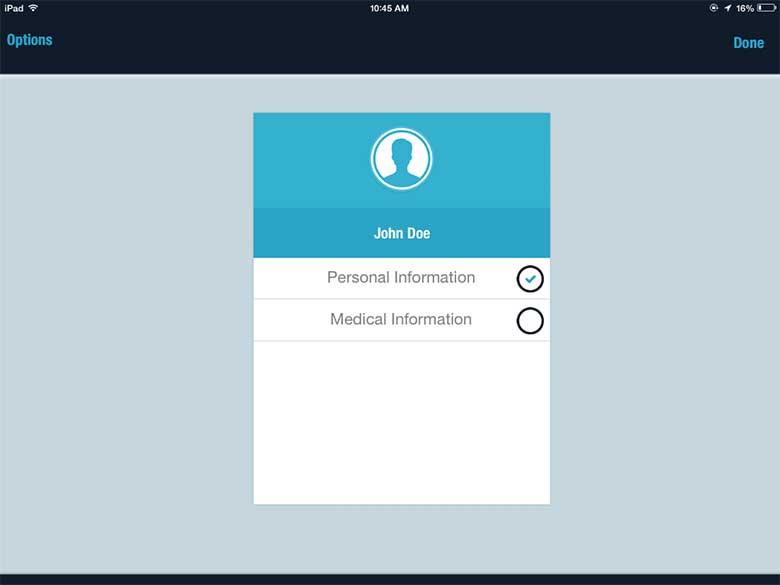 Enter Medical Conditions