The Practice-Web® Graph Analyzer
This amazing application will help you manage your practice at a whole new level.
The Practice-Web® Graph Analyzer will allow you to
Compare current year with previous years and by month as well as customize graphs by type, style and color. This ability makes it easier to see revenue flow, projections and discover ways to increase cash flow and profits by over $20,000 per year (estimated for a typical dental office).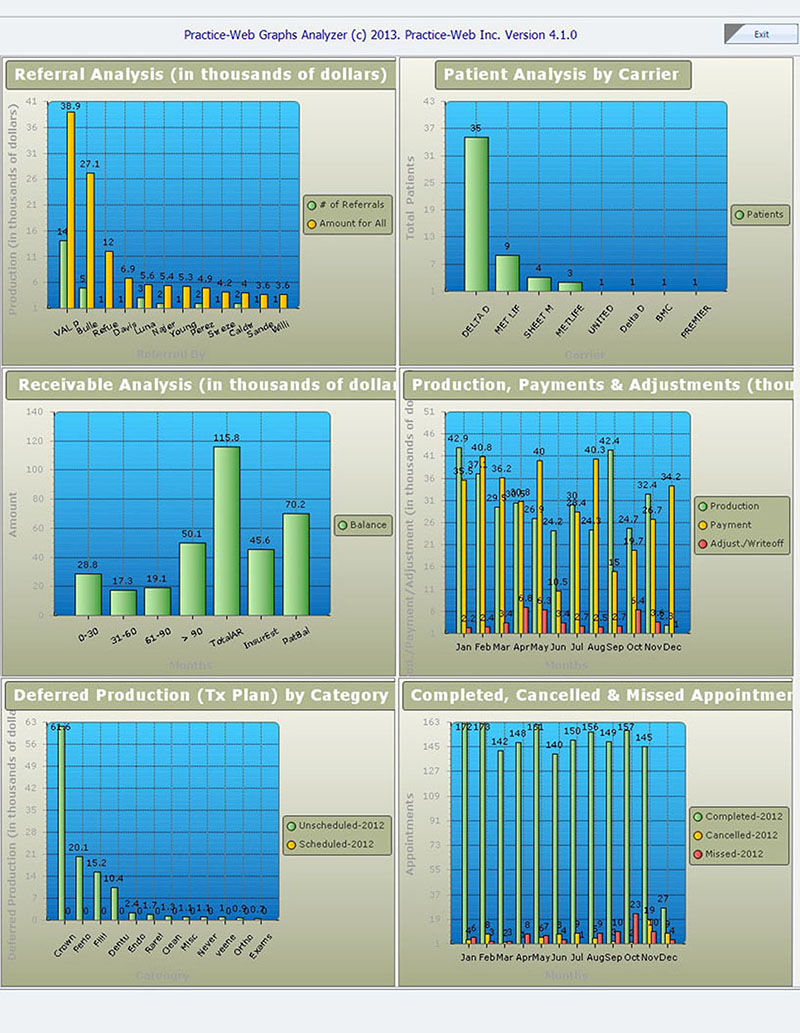 Analyze office data in 18 different graphs designed to help you track vital parameters. The graphs are divided into five categories, namely, Patient Analysis, Coverage Analysis, Payment Analysis, Production Analysis and Schedule Analysis.
Change displayed chart type to Pie chart or Line chart, color scheme or orientation. Export any chart to a bitmap or print in color. Review the data behind the chart.
Chart Groups:
A. Patient Analysis:
New Patients and all patients by Age Group
New Patients by Month
Patients by Zipcodes
Referral Analysis
B. Coverage Analysis:
Patient Coverage Analysis
Patient Analysis by Carrier
C. Payment Analysis:
Payment Analysis
Payments by Month
Receivable Analysis
Production, Payments and Adjustments
D. Production Analysis:
Production by month
Production by Category
Insurance claims by month
Deferred Production by month (Scheduled vs. Unscheduled)
E. Schedule Analysis:
Appointments by Month (recalls and non-recalls)
Recalls by Month (last 6 to next 6 months)
Appointments completed, missed vs. canceled by month
Tx plans- Top 20 patient procedures by value with benefits remaining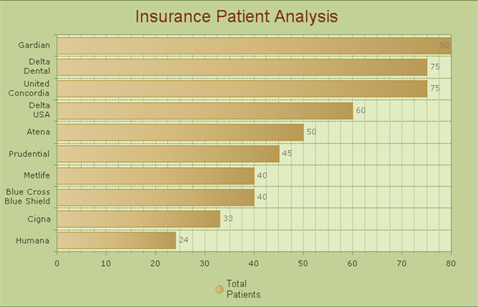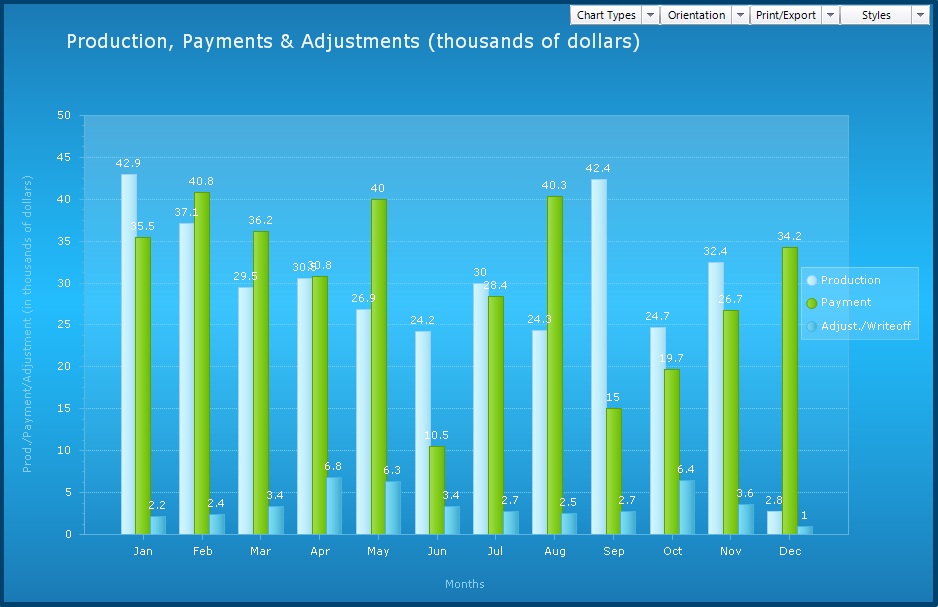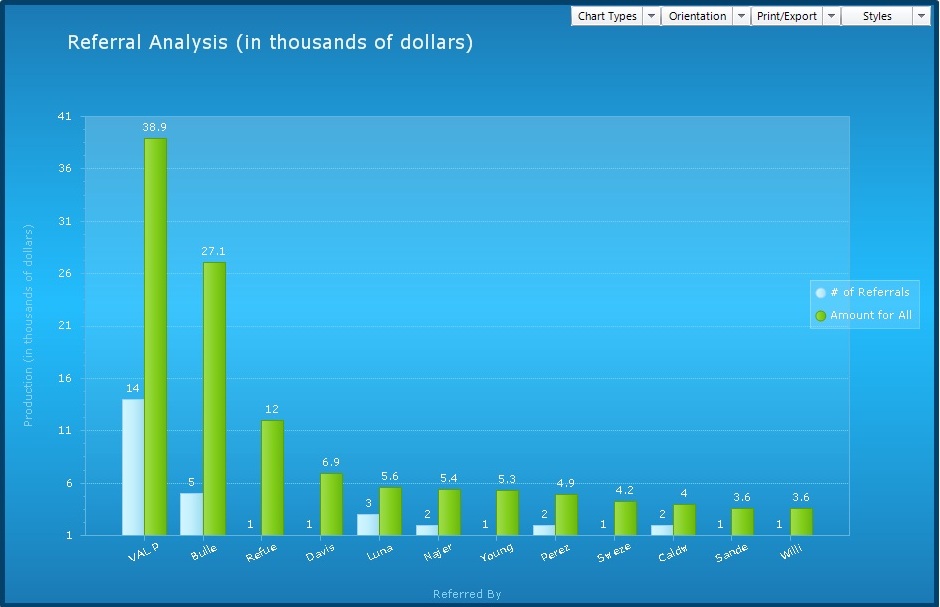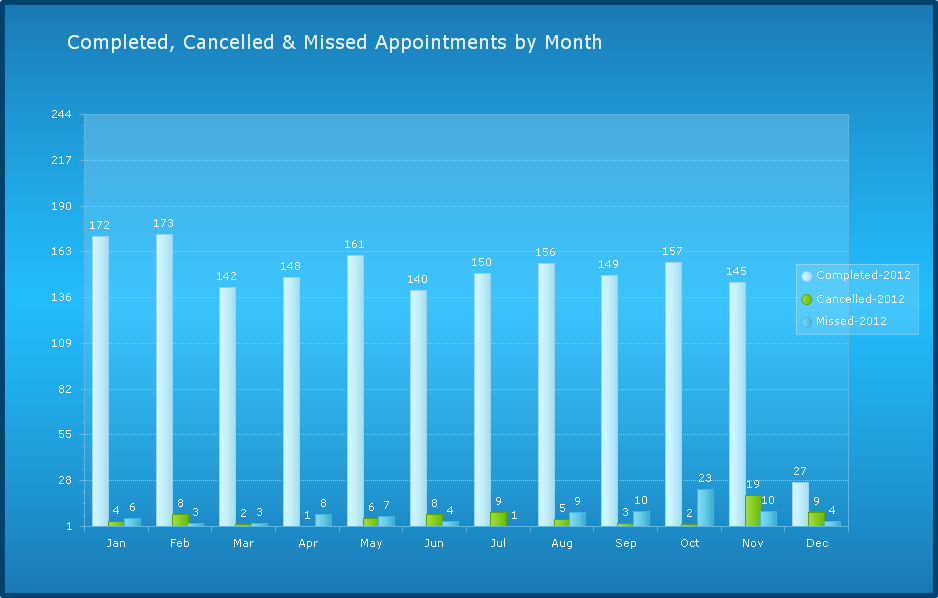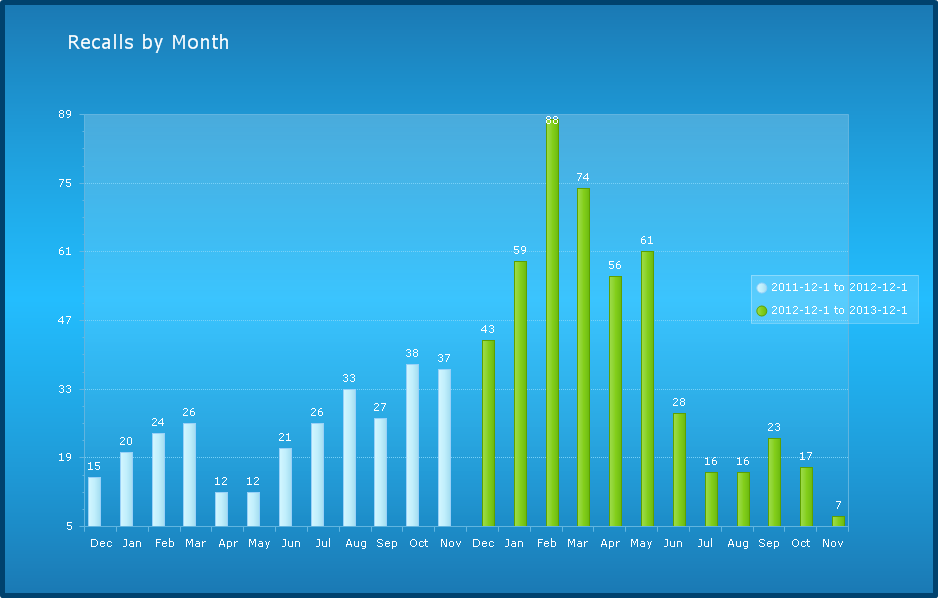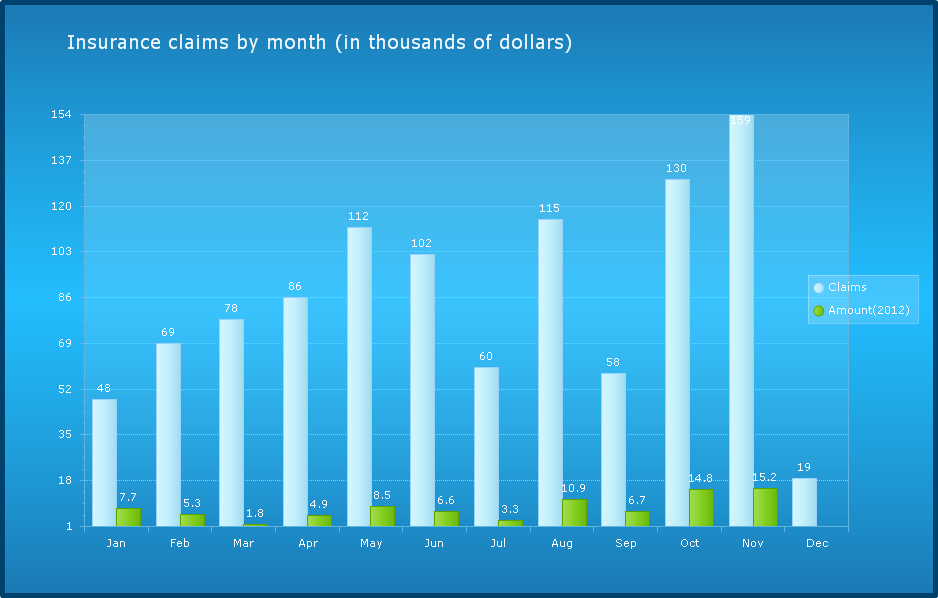 Please download the Practice-Web Graph Analyzer with free graphs (4) to get you started.